Overview:Zuckerman and Paul's Alleged "Studies."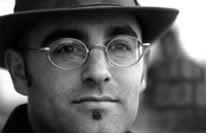 Zuckerman
I've seen over half a dozen attempts to do sociological studies that supposedly prove that religion is bad for society. The two major one's are Zuckerman and Paul. These two studies are linked as Zuckerman acknowledges Paul's "study" as foundational for his own.
Zukerman is a Skeptical Enquirer article that someone has tired to use against me and my religious experience studies, but it didn't apply. This trend is making me very angry because it has spawned many of the lies and half truths that are fueling the new Atheism. I see these links to these articles popping up all the time. They make me especially angry because
(1) I was a sociology major, that was my BA. So I do know something about social science research methods.
(2) I was publisher of an academic journal geared to social criticism and a political activist in the CISPES for many years. (committee in Solidarity with People of El Salvador) and a Marxist. So social criticism has been a major part of my life. Seeing that used to lie about Christ and give false information and stupid half truths that hood wink people into disbelief makes my blood boil.
These so called "studies" all make the same basic mistakes. They all feed off each other and footnote each other so they are just making the same one's over and over and creating a self referential kabal of atheist assumptions.
(1) they trade on ignorance and cultural illiteracy
(2) argument from sign
(3) shallow analysis designed to mine the data and bury any deep analysis that would divert blame from religious blame and create a false association.
(4) the false association is that high religious belief is correlated with poverty, illiteracy, low education level, violence.
(5) counter studies vastly outweigh
*2000 studies this is all totally at odds with the findings of real social sciences. Dr. Larsen did a literature search of social science abstracts in the 90's and found that there were 2000 articles, these are in social science journals, real academics who find religion as a positive force in people's lives and in society.
* Cities on a Hill foundation found 300 studies that show religion good for society, contradicting the very things these atheist studies are talking about.
* wurthnow's study of Religious experince found that RE people are better educated, more socially conscious, more sensative to the needs of others, less violent, less depressed, more outgoing, more able to help others.
(6) these are not real studies, Zuckerman and Paul that is.. They are nothing more than people totally up the countries they think are less religious, based upon mainly sterio types but also church attendance, then showing that their education level is higher or their poverty level or violence level lower than deeply religious American south.
What is so monstrously stupid about this is they don't screen out factors like the long history of poverty in a region, or the higher level of education Europe as a hold over form the Christian era in Europe vs the frontier time in America.
they don't consider factors such as America's frontier heritage, only one hundred years or so hence (Arizona, New Mexico, West Texas). Europe was a frontier a thousand years ago. Even then it was mostly civilized, it was really a Frontier in places like France and Germany closer to 2000 years ago. For most of that time education was the work of Christians and Europe was well educated relatively speaking.
Europe was well Christianized and devout less than one hundred years ago, and in that time it was well understood that education was a must. It is so deceptive for these people to try and give credit for the social welfare state and all it has accomplished to atheism when it was basically Christian thinkers who built the welfare state. The first peasant revolts in Italy and Germany were Christian inspired.
All major gains of education in America an Europe were the result of labor battle and unionists who fought for public education, and the Catholic church (mostly in Europe). these unionists were led to a large degree by Christians and Christian women such as Pheobie Palmer and the abolition/sufferage movement who also influenced the drive for public education.
Focus on Zuckerman's data:
Adherents.com
Demonstrates that Zuckerman's data cannot be used to make the sort of inferences atheists make in claiming huge percentages (20%) for atheist world population, or even the counties Zuckerman claims. Just to take lists of memberships and affiliations for countries doesn't distinguish enough between differences such as actual belief in God vs organizational membership.
Pitzer College sociologist Phil Zuckerman compiled country-by-country survey, polling and census numbers relating to atheism, agnosticism, disbelief in God and people who state they are non-religious or have no religious preference. These data were published in the chapter titled "Atheism: Contemporary Rates and Patterns" in The Cambridge Companion to Atheism, ed. by Michael Martin, Cambridge University Press: Cambridge, UK (2005). Different type of data collection methodologies using different types of questions showed a consistent pattern: In most countries only a tiny number of people (zero to a fraction of 1 percent) will answer "atheism" or "atheist" when asked an open-ended question about what their religious preference. A slightly larger number of people will answer "yes" if asked pointedly if they are an atheist. A slightly larger number than that will answer "no" when asked if they believe in any type of God, deities, or Higher Power. A slightly larger number answer "no" when asked simply if they "believe in God" (omitting wording indicating more nebulous, less anthropomorphic conceptions of divinity). Finally, a larger number of people answer "none" or "non-religious" when asked asked an open-ended question about what their religious preference is. Although figures vary for each country, average numbers indicate that roughly half of the people who self-identify as "nonreligious" also answer "yes" when asked if they believe in God or a Higher Power.
One portion of this broad grouping includes those who are best described as "nonreligious," i.e., those who are essentially passive with regards to organized religion, generally affirming neither belief nor disbelief. They may be neither contemplative about philosophy and spirituality nor involved in a religious/faith/philosophical community. Although a certain percentage of people in many countries classify themselves as nonreligious in surveys, there are few data indicating how many of these fit the passive "nonreligious" criteria described above, versus those who actually do contemplate such matters, but simply have their own personal philosophy and no stated affiliation with an organized religion.
For the purposes of this list, this grouping also includes more proactive or well-defined philosophies such as secular humanism, atheism, agnosticism, deism, pantheism, freethought, etc., most of which can be classified as religions in the sociological sense, albeit secular religions. A minority among atheists are quite fervent in their beliefs and actively endeavor to proselytize atheism.
The "Secular/Nonreligious/etc." category is probably the most speculative estimate in this list, as this segment of society is difficult to count. The vast majority in this grouping are not aligned with any kind of membership organization. Most figures come from census and survey data, which most countries conduct only infrequently.
The highest figure we have for "Nonreligious" is 20% of the world population, or about 1.2 billion: "Over 20 percent of the world's population does not claim any allegiance to a religion. Most are agnostics. Others are atheists, who deny the existence of God." (O'Brien, Joanne & Martin Palmer. The State of Religion Atlas. Simon & Schuster: New York (1993). Pg 41.) But such a high figure is difficult to support with current country-by-country statistics, and perhaps reflects Communist-era official government statistics. Most current estimates of the world number of secular/nonreligious/agnostic/atheist/etc. are between 800 and 1 billion.
Estimates for atheism alone (as a primary religious preference) range from 200 to 240 million. But these come primarily from China and former Soviet Union nations (especially Russia). Prior to Communist takeovers of these regions and government attempts to eradicate religion, both places had very high levels of affiliation with organized religions (especially Islam, Christianity, Buddhism and Taoism), as well as high levels of participation in and belief in traditional local traditions such as shamanism, ancestor ceremonies, spiritism, etc. Since the fall of Communism in former Soviet nations and the relaxation of anti-religious policies in China, observed religious affiliation and activity has increased dramatically, especially in Christianity, Buddhism, and Islam.
China probably does have the largest number of actual atheists of any country in the world and many Russians clearly remain atheists. But at this point, it is difficult to accurately determine how many of those classified as atheists or nonreligious during Communist-era USSR and by the current Chinese government are actually atheists according to their personal beliefs, and how many are unregistered religious adherents or participants in less-organized traditional systems that are oriented around ancestors, animism, shamanism, etc. Many people are unaware, for instance, that China has one of the largest, most active Christian communities in the world, and that in many former Soviet nations religions such as shamanism, Islam and Russian Orthodoxy remained even while official government reports announced the elimination of religion in these regions.
In the Western world, Europe is by far the place with the most self-avowed nonreligious, atheists and agnostics, with the nonreligious proportion of the population particularly high in Scandinavia. The Encyclopedia Britannica reports approximately 41 million atheists in Europe. The self-described nonreligious segment of society in Australia and New Zealand is also high, at around 15%. In Australia less than a tenth of one percent described themselves as atheists in the latest national census (1996). In the U.S. about 13.2% of the population describe themselves as nonreligious, 0.5% describe themselves as agnostic, and a smaller number describe themselves as atheist (Kosmin, ARIS/American Religious Identification Survey, City University of New York, 2001).
Zuckerman (2005) compiled numbers of people who don't believe in God, based primarily on polling and survey data, for every country in the world. He totaled the survey-based and poll-based estimates of non-believers from the top 50 countries with the highest proportion of people who do not believe in God, and added to this number the non-believers from highly populous countries (Mexico, Poland, Moldova Romania, Georgia, Uzbekistan, India, Ireland, and Chile). The remaining countries had proportionately miniscule populations of atheists/agnostics/non-believers. Zuckerman concluded, "the grand total worldwide number of atheists, agnostics, and non-believers in God is somewhere between 504,962,830 and 749,247,571. These minimum/maximum numbers are conservative estimates; were one to factor in a mere .25% of such highly populated countries as Egypt, Brazil, Indonesia, Nigeria, Burma, Tanzania, and Iran, as non-believers in God, estimates would be significantly larger. Also, these numbers are only for non-believers of God, specifically. Were one to include all 'non-religious' people in general, the numbers would nearly double... nonbelievers in God as a group come in fourth place after Christianity (2 billion), Islam (1.2 billion), and Hinduism (900 million) in terms of global ranking of commonly-held belief systems."
Zuckerman states that adding the "non-religious" segment of the world population would to his calculated maximum of 749,247,571 (about 750 million) atheists, agnostic and non-believers in God would yield a number nearly twice as large -- just under 1.5 billion. This number is not, however, the number of people who should be classified in the "Secular/Nonreligious/Agnostic/Atheist" category, because half of this larger number is based solely on belief in a single theological proposition (belief/non-belief in God), rather than on a person's religious affiliation/religious preference. A large proportion of people in the surveys Zuckerman combined to arrive at this total expressly are adherents of named religions (such as Buddhism, Hinduism, Judaism, Chinese traditional religion, Unitarianism and Christianity). Many of these people who do not believe in God, deities, or a Higher Power are nevertheless devout adherents of their various faiths, or even clergy. They are enumerated in the list above as adherents of those faiths, and not counted among nonreligious, atheists or agnostics because their primary religious identity is not atheism or agnosticism. It should be remembered that not all strains of all religions entail belief in God, a Higher Power or deities.
It can not be said based on Zuckerman's analysis that "1.5 billion people do not believe in God."
A large proportion of the people classified as "non-religious" expressly do believe in God or a Higher Power. The 750 million figure is already an attempt to estimate the total population of people who do not believe in God.
Adherents.com puts world atheist population at
2%
Page 2